It's important to care for your vehicle — not only in making sure it's serviced, or by replacing lubricants or small components. Car interior cleaning should also be part of your car maintenance. That's how you ensure a longer interior life.
Both the interior and the exterior are important to keep everything clean and taken care of. Thus, it ensures a better appearance and hygiene to the whole vehicle. And that's what we're talking about in this post.
Learn about the upholstery types that exist, the accessories you can't miss (that you probably have at home) and the 6 essential steps for an effective car interior cleaning.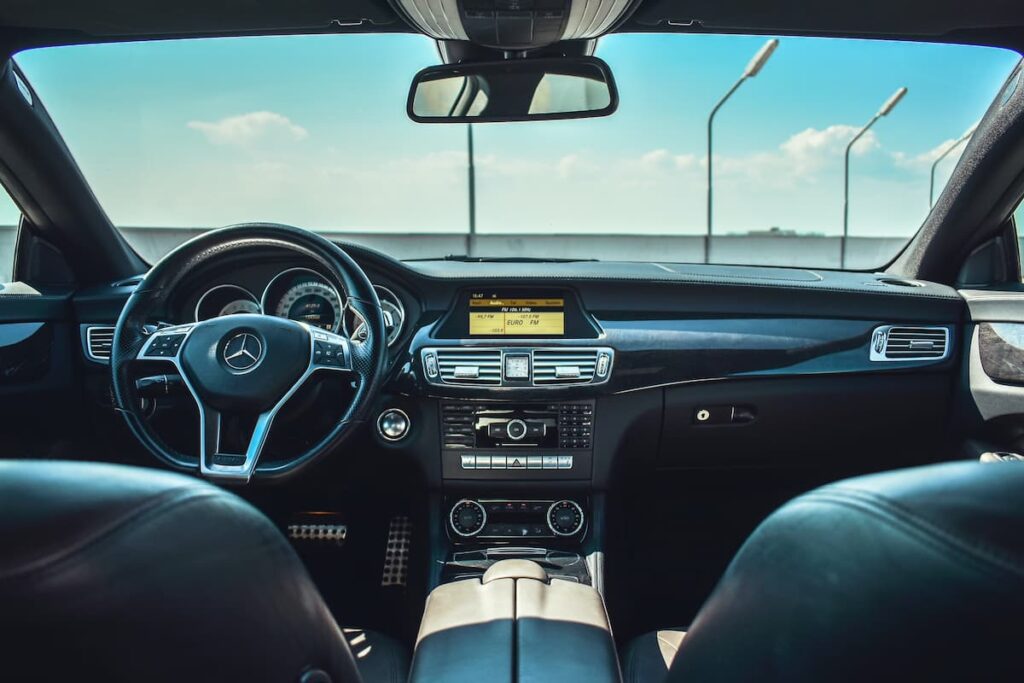 There are 3 types of upholstery
All have different fabrics, finishes, and textures. So, before you clean your car upholstery, identify the one in your vehicle — because each needs different care.
1. Fabric upholstery
Fabric upholstery is cheaper and less durable, especially when compared to other upholstery types. A car with cloth upholstery can be directly vacuumed.
2. Leather upholstery
It takes longer for dirt to reach these upholsteries. Still, it accumulates over time and sticks to the leather's surface.
In this case, you should use a leather-specific soap, sponge, or microfiber cloth.
3. Synthetic upholstery
This type of upholstery is simpler to clean. Just use a simple window cleaner — as long as it's suitable for this type of cleaning.
Must-have accessories for interior car washing
Knowing what you need to clean your car is no secret — and we're almost sure you have everything you need at home. Here are the essentials:
Vacuum: this is one of the key accessories for cleaning all those hard-to-reach dusts and particles. But there's more;
Cleaning cloths and wet wipes: in this case, you should use those specifically made for cleaning vehicles. It removes grease and makes the car shine;
Car interior cleaners: likewise, you should use the products indicated for your car's type of upholstery;
Brushes: a bonus that you can have around for the last touches. Brushes (or toothbrushes, for example) go where cloths can't. They remove dust stuck in seams that the vacuum often can't reach.
Now that you know the must-have accessories, it's time to clean your car's interior.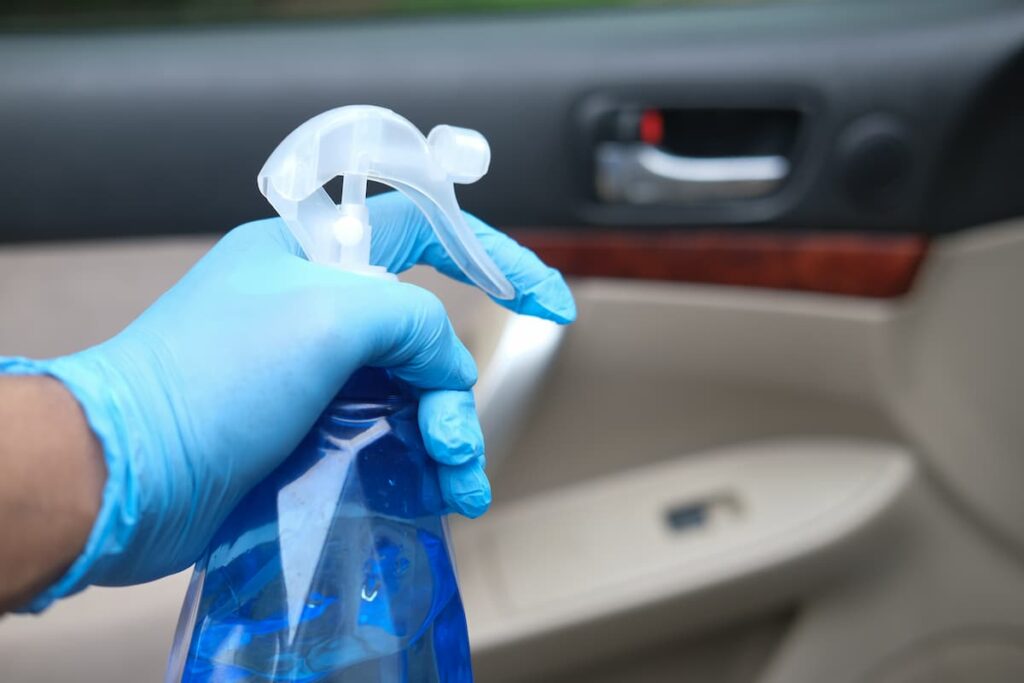 Car upholstery cleaning in 6 steps
Gather the materials, the accessories, and follow these steps.
1. Vacuum
First, vacuum up the dust and sands. Also, go through the seams to ensure complete removal — and don't forget the gearbox, which must be preserved.
2. Use a cleaning product
A suitable product for the type of upholstery in your car. Avoid using other types of detergents that will ruin the material in no time.
3. Remove the dirt
After applying the product, use a brush — or an accessory that allows you to scrub — on the upholstery. Do this all over the material, even if you don't notice any dirt.
4. Clean the surface
Use a (dry) microfiber cloth or towel to clean the surface. This will absorb the excess product you applied.
5. Repeat the previous steps
Only if the upholstery is still dirty. Reapply the product, scrub, and then clean.
6. Vacuum one last time
You can (and should) vacuum one last time. This helps dry out the damp surface you cleaned.
At the end you can also apply a concentrated perfume for a final car carpet cleaning.
Clean everything carefully, to protect all the materials. Car upholstery cleaning takes time, but it should be done regularly — never leave a stain uncleaned because you "don't have time"; removing stains from car seats should be your priority. And, besides the regular washing, you should add extra protection in winter.